Home » Blog » MCOA Welcomes Dr. Bustamante, OD, MBA
MCOA Welcomes Dr. Bustamante, OD, MBA
Posted by: Medical Center Ophthalmology Associates in News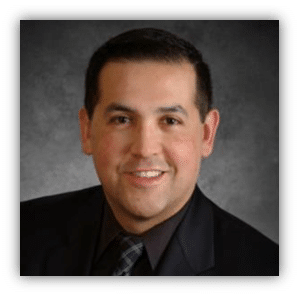 The team at Medical Center Ophthalmology Associates is excited to welcome Dr. Edward Bustamante, O.D. to our growing practice.
We are thrilled to share that Dr. Edward Bustamante, OD, MBA joined the MCOA team recently and is now accepting new and existing patients. He brings with him 20+ years of extensive optical and medical optometric experience. Dr. Bustamante has been passionate about serving the San Antonio and surrounding communities for many years, including serving as one of the Founding Faculty members and an Assistant Professor of the Rosenberg School of Optometry here in San Antonio. Some of his specialties and areas of interest include specialty contact lenses, dry eye treatments, patients with Kerataconus, and exams for patients with diabetic retinopathy, glaucoma, cataracts, and macular degeneration.
When Dr. Bustamante is not in the office serving our patients, he enjoys weight training, running, being active with his German Shepherd, and serving and supporting the community with his local church.
Please join us in welcoming Dr. Bustamante to the practice. He will be serving patients at our Huebner, Northeast, and Stone Oak locations. Call today to book an appointment with Dr. Bustamante or any of our highly qualified providers.
Thank you for continuing to choose MCOA for your eyecare needs!
---